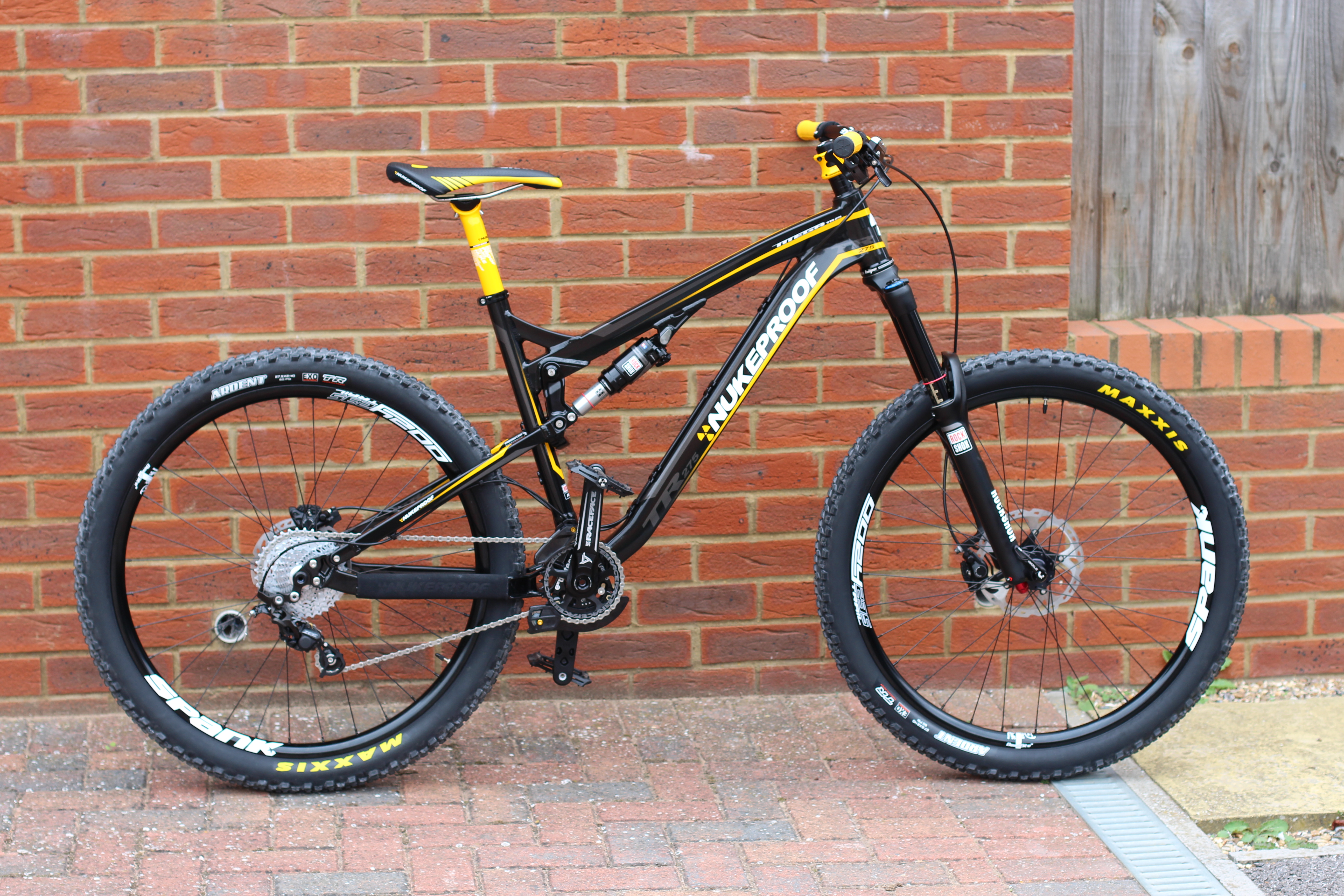 Usually most of my projects involve many long days in front of a computer screen. Actually, this one was no exception!
I was becoming increasing frustrated with my 6 year old Kona Coilair for both it's excessive weight (around 36 lbs) and the lack of travel on the semi-broken front fork (parts discontinued). In fact the last time I rode it on Sunday down a short downhill in the local woods turned out to be the final nail in the coffin of my Marchozzi 55's as they lost all remaining travel and transformed into the heaviest rigid forks ever made.
With the current trends having moved away from 1 1/8" to tapered steerers, 20mm to 15mm axles for all but downhill forks and 650b/29er rapidly gaining popularity the selection of suitable replacement forks was rather limited without having to change other parts. Hence, I decided to take advantage of the end of season clearance and build a whole new bike, from scratch... Well at least from a frame with a pre-fitted headset.
I spent a long time browsing websites and forums to figure out what the best parts I could buy that were lightweight and affordable (ideally on clearance) and this is what I came up with:
Frame: Nukeproof Mega TR 275 130mm
Forks: RockShox Pike 150mm
Headset: Hope
Wheels: Spank Oozy 295, Hope Pro 2 Evo, Maxxis Ardent (tubeless)
Bottom Bracket + Cranks: Race Face Cinch
Brakes: Shimano XT, Ice-Tec 180mm front/160mm rear
Drivetrain: Shimano XT, Zee mech, Saint shifter
Eveything else: Nukeproof Warhead
Besides the headset (which requires a very expensive headset press tool) I fully assembled everything myself. This was actually fairly straight forward and requires little more than a torque wrench, set of allen key sockets, a torx 25 socket, cassette tool, a few spanners and cable cutters. I did run into a small issue with the cranks that a very helpful guy called Sam from Race Face helped me out with over email.
It weighs in at 29 lbs and is such a huge improvement over my old Kona in just about every way imaginable! So far I've had a fairly uneventful exploratory ride to a fairly tame woodland area but there will be lots more to come!
For some reason Garmin's embedded iframe won't load, so instead here is a link to the maiden voyage.